( Announcement ! )
     The 30th Anniversary Party of Japan Minnesota Association
We are delighted to announce that we will have an event to celebrate the 30th anniversary of Japan Minnesota Association on Saturday, June 21th, 2014. The event is composed of two parts, first a speech by, and then a reception party. We hope all of the executive members and even non-members will participate in this event. Please reply by an attached post card. An application deadline is Wednesday, June 4th.
When: June 21st , Saturday, Doors Open 10:30 am, Program 11:00-14:00
*Part 1 (11:00-12:00), Keynote Speech, ' Minnesota, a state unlike any other'. The Speaker is Dr. Yutaka Morohoshi, who is the first C.E.O. & C.A.O. of Minnesota State University-Akita (please see an attachment of his history).
*Part 2 (12:00-14:00), Reception Party
Where: Shinjuku Mitsui Club (2-1-1, Nishi-shinjuku, Shinjuku-ku, Tokyo, Shinjuku-Mitsui Bld. 54F, Tel 03-3344-5454)
Cost: 7,000 yen for adults including buffet and drinks, 3,000 yen for 25 and below.We are hoping to develop casual and joyful networks for Minnesotans and to enjoy an early summer afternoon. We are looking forward to seeing all of you. Thank you!
For the information and/or attendance of the party, please mail to below.
    Harumi Iwanami  E-mail: hiwanami@m4.dion.ne.jp
or Kenichi Yamaguchi  E-mail: yamaken_mn@me.com
President, Harumi Iwanami
Vice President, Kenichi Yamaguchi and Akira Nakamura
The Board of Japan Minnesota Association
 Map: Sinjuku Mitsui Bld. (below)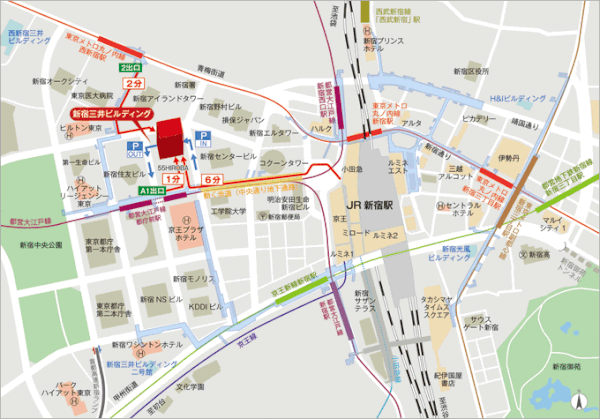 Minnesota Journey
* 100 years of Homecoming ceelebration (U of M)
We are celebrating 100 years of the Homecoming tradition at the University of Minnesota.  To highlight this significant milestone, we would like to invite all of our international alumni back to campus for the weekend of October 17-19, 2014.  The weekend festivities could include visits with college advisors or faculty, the homecoming parade and football game, a reception to greet old friends, and many other possibilities.
* GO MINNESOTA (Short-term & semester study programs)
Starting in fall 2013, the University of Minnesota offers diverse cultural and academic programs. :
 Enrichment Seminars are short-term (2-6 week) theme-based programs for university students and professionals from abroad. Possible programs include a sustainability themed program in partnership with the Will Steger Foundation and a global business communications seminar.
 University Exploration Academy is a short-term summer college preparation course for international high school students.
 The Minnesota Semester is a study abroad program for non-degree and non-exchange international students who would like to experience a semester at the University of Minnesota. In addition to enrolling in select U of M courses, students will also enjoy an expanded orientation program and group cultural outings.
Please look at the attachment and the following URL, if you like more information.
It's official--the University of Minnesota rules the hockey world. Eleven current and former Gophers (seven women and four men) will play in the 2014 Winter Olympics. Plus, both men's and women's Gopher hockey teams are ranked first in the NCAA. See their video introductions here: Pride on Ice (men); Official Intro (women).