Past Events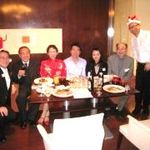 Dec 1, 2011 : Japan Minnesota Association's Christmas party 
                     at Hibiya Kakiyasu 

  As December nears & the temperatures drop we are subtly reminded of our good old days in Minnesota. We had 3rd Minnesota-kai Christmas Party on December 1, 2011.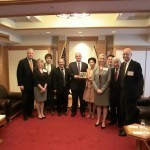 Sep.25, 2011 : State of Minnesota Governor reception
                      at Imperial Hotel, Tokyo

  Minnesota's new governor, Mark Dayton, visited Japan in September to speak at the Midwest US-Japan Association conference. The Japan Minnesota Association were invited at the Imperial Hotel and had theopportunity to introduce our society to new Governor.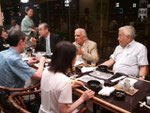 June 28, 2012 : Dr.Mahmood Zaidi visited Japan
Dr. Zaidi, Professor Emeritus, the University of Minnesota, visited Japan in June. He enjoyed dinner with his former students at a Japanese restaurant in Kagurazaka. He contributed to the globalization of Carlson School as Founding Director of International Programs.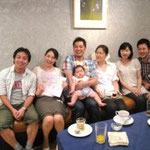 June 25, Sat (2011) :JMA Annual meeting & Summer party
                               
  Japan Minnesota Association's annual meeting was held in June 25 at swedish restaurant "Stockholm".  This time we had several new guests from Hiroshima Univ. and Purdue Univ. and Michigan State Univ. Ph.d students at U of Minn. and vice president from 3M Co.  
Apr 2011: Cherry blossom party was pending due to Tohoku erarthquake