Events in 2012
1) Dec 5, 2012 Christman party
Christmas party held at Spein club(Tsukishima)
2) Nov.5, 2012 BIG TEN golf competition
Big Ten Golf competition was held (karuizawa) 
3) Oct 02~Oct10, 2012 (Minnesota tour)
Japan Minnesota Association organized Minnesota tour
4) June 23, 2012 (Annual meeting)
Japan Minnesota Association Annual meeting (reported below) 
5) March 31, 2012 (Ohanami party)
Sakura viewing walk and party in Tokyo
Yasukuni shrine ~ Kitanomaru park ~
Chidorigafuchi walking (reported below) 
1) Christmas party 2012 on Dec 5

Minnesota Association Christmas party.
Welcome to Passionate MINNESOTA!
This year, Christmas party was held at Spain Club (Tsukishima) on December 5, 2012
2) Big Ten golf competition
2012 BIG 10 Golf Competition in Karuizawa 
 On Monday, November 5th, JMA participated in BIG 10 Golf Competition in Karuizawa President Resort Country Club. Dr. Negishi, a Nobel winner for chemistry, joined the competition as a graduate of Purdue University. 'Minnesota' won the third prize due to great efforts of Mr. Yamashita, who was a Fulbright student in the same year as Dr. Negishi.
3) JMA organized Minnesota tour!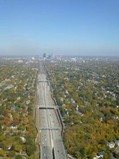 Japan Minnesota Association organized Minnesota tour
October 02 ~ 10, 2012
  1) Meet at Restaurant B.A.N.K downtown Minneapolis
  2) Minnesota trade offfice
  3) Warren Mackenzie pottery
  4) Zen box
  5) Univ. of Minn. Alumni association
  6) Stii water , Hudson Wisconsin
  7) U of M  Luncheon party
  8) Mall of America
  9) AVADA visit
  10) Minneapolis & St. Paul city tour
  11) Mariucci Hockey Arena
  12) Charity party
  13) Lake Minnetonka
  14) Farewell party
Please take a look the below pdf (sorry it is written in Japanese).
4) Annual meeting and summer party in June 2012

 'The Japan-Minnesota Association's General Meeting and summer party 
was held on June 23rd 2012 at Restaurant Stockholm in Tokyo's Akasaka District.
  At the party, the President of the Japan-Minnesota Association reported on the organization's activities over the previous year, and the Treasurer, Ms. Mayumi Kaneko, shared the past year's financial report. JMA members were also introduced to the new Organizational Coordinator Mr. Yasuo Fukuda.
 Messages form several organizations were also read during the reunion. These included messages from Dr. Esten, the CEO of the University of Minnesota's Alumni Association; from Mr. van Lierop, Executive Director of the Japan America Society of Minnesota; and from Ms. Jennifer Kocs, an International Trade Representative from the Minnesota Trade Office. Guests enjoyed a convivial atmosphere, and savored the delicious Scandinavian cuisine.
 This year's party also welcomed many new guests who were participating for the first time, including Mr. Shoichiro Yokoyama, who was familiar with the University of Minnesota as it was during the 1950s. Several more people travelled quite long distances in order to participate. Mr. Tadahiko Mitsuyama came from Fukuoka, Ms. Alyssa Andrea from Kyoto, and Ms. Akiko Hamada from Nagoya. Big 10 Conference participant Michigan State University's Mr. Tetsuya Imai, who is President of the MSU Alumni Association of Japan, and Purdue University Alumni Association's Director, Mr. Kenji Ikeuchi, also attended.
 Finally, the attendance of several Minnesotans, native English speakers now living in Japan, further expanded and enriched this truly international Japan-Minnesota meeting! With enjoyable conversation and new acquaintances, guests managed to dispel, at least for a little while, the rainy June skies above Japan.'
5) Ohanami party (Sakura viewing walk and party) in March 2012

 SAKURA Viewing Walk and Party on Saturday March 31, 2012.
Japan Minnesota Association had a Sakura viwing and spring party on March 31. Started walking around Yasukuni Shrine and Chidorigafuchi at 4pm and dinner at CARMEN , Ichigaya after 6pm.